Web3 TV Shows Are On The Rise – And We're Getting Ready to See Them On Our Screens
With upcoming programs that include CoinMarketCap's "Killer Whales," NounsDAO's animated film, Dan Harmon's "Krapopolis," and more.
Web3 TV Shows Are On The Rise – And We're Getting Ready to See Them On Our Screens
With upcoming programs that include CoinMarketCap's "Killer Whales," NounsDAO's animated film, Dan Harmon's "Krapopolis," and more.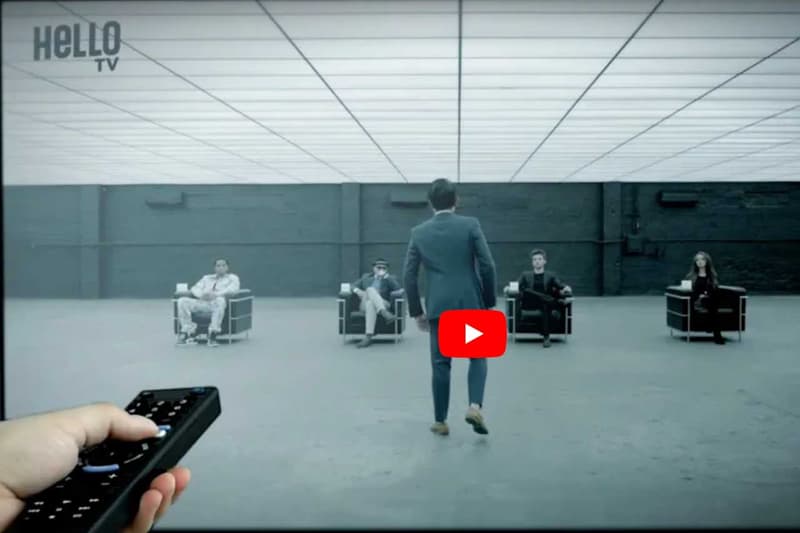 Despite the crypto market decline, the growing interest in how mainstream consumers can naturally come face-to-face with blockchain technology and digital currency is beginning to extend to Web3-native television shows that aim to capture the nostalgia of animated comedies and reality television.
CoinMarketCap's "Killer Whales"
This week, CoinMarketCap made its foray into reality television with the launch of a new competition series called "Killer Whales," which draws inspiration from ABC's "Shark Tank."
The program, which is being developed in collaboration with Web3 native entertainment firm Hello Labs, will serve as a platform for entrepreneurs to pitch their projects to a panel of "Killer Whale" judges that consist of entrepreneurs, influencers, and founders of Web3 companies.
Founded by MTV VMA Awards producer Paul Caslin, Hello Labs, aims to onboard the next wave of Web3 users by creating a seamless experience that "guides even the most basic of users to take their first steps in owning a digital asset, playing Web3 games, or watching exclusive shows."
"2022 was not a great year for crypto's reputation, dragged through the mud and branded as the wild west by the mainstream media. Killer Whales takes strides to rebuild trust and shine a light on the founders that are innovating," says Caslin. 
Hello Labs emphasized that this new show will also focus on educating viewers, helping them to understand the risk and reward of Web3, especially in the wake of FTX, Celsius, and Terra Luna. 
The team also includes Snoop Dogg's son, Cordell Broadus, who serves as the Executive Producer.
Beginning on May 2, interested participants are encouraged to submit their applications through Hello.one and CoinMarketCap, where if selected, will undergo several interview rounds. Filming is expected to begin in June, with the show set to be released on major streaming platforms and Hello Labs' on-demand Hello TV service. 
Freckle TV Brings an "HQ Trivia"-like Vibe to Web3
In addition to this week's news from CoinMarketCap and Hello Labs, Web3 game show network Freckle TV also announced its launch of two NFT collections that will grant holders access to the entire Freckle TV ecosystem.
The two collections, which will launch on Magic Eden's Launchpad on May 3, comprise of a total of 888 digital collectibles, that also includes a 12-month subscription for free, in addition to a variety of perks including blue-chip NFTs and travel packages. 
Freckle TV, which has dressed itself with partnerships like Hasbro, Bandai Collect, Happy Dad, Jarritos, Carnival Cruises, eBay, Disney, Comic Con and more, is a rewards-backed game show network that aims to reimagine traditional branded TV content and advertising, by making it entertaining for consumers.
"We have turned traditional branded content and advertising on its head, creating the best possible win/win scenario for both brands and consumers…by presenting it in unique, entertaining, and gamified programming," said Freckle TV founder Ian Feiner in a statement to Hypemoon. 
NounsDAO and a Full-Length Movie
In March, Web3 community NounsDAO passed a proposal to create a feature-length animated film that will feature its popular 8-bit NFT characters. 
The animated film, titled "Nouns: A Movie," is powered by Atrium's network of independent Web3 artists and creators who will "continually produce a series of episodic content via consecutive proposals."
With a budget of $125,000 USD, the first installment is one of several acts that can be pieced together to form the feature-length film. 
"This is a first for the NFT space; we are yet to see any other truly decentralized organizations make this level of commitment to quality, feature-length film production." Atrium said in a press release.
Atrium creatives William Yu, HKJay, Zen Doubt, 3DPrint Guy and Meta Ent will help write, produce and animate the film.
The DAO also voted to build out a comic book series with Titan Comics and the NFT community ComicsDAO. 
Dan Harmon's "Krapopolis"
Last July, "Rick and Morty" creator Dan Harmon partnered with FOX Entertainment's Web3 arm, Blockchain Creative Labs, announcing the first animated comedy series to be curated on the blockchain – KRAPOPOLIS.
KRAPOPOLIS, which is set in mythical ancient Greece, tells the story of a dysfunctional family of humans, gods, and monsters that try their hand at running the world's first cities – without trying to kill each other. 
Featuring the voices of Emmy Award winner Hannah Waddingham (Ted Lasso), Richard Ayoade (The IT Crowd), Matt Berry (What We Do in The Shadows), Pam Murphy (Mapleworth Murders) and Duncan Trussell (The Midnight Gospel), Krapopolis also has Emmy-winning writer and producer, Dan Harmon (Rick and Morty, Community) behind it, giving fans an immediate confidence boost in the future success of the series. 
That following month, BCL dropped the upcoming series' chicken-inspired series of NFTs, known as "Krap Chickens" that will offer fans a "bi-directional experience," allowing for holders to participate in a limited mechanism of episodic voting.
KRAPOPOLIS is scheduled to premiere later this year. 
Doodles Brings On Golden Wolf Animation Studio
In January, Web3's leading entertainment brand, Doodles, announced it would be acquiring award-winning animation studio, Golden Wolf, which would further broaden Doodles' original content arm. 
According to the announcement, Golden Wolf will be collaborating with world-renowned artist 
Burnt Toast in further developing the Doodles characters and story spanning across brand collabs, original series, and video games. 
Golden Wolf's Founder and CEO Ingi Erlingsson, who brings his deep background in working with global brands and networks like Disney, Adult Swim, Nike, Meta, Gatorade, and Adidas, will be joining the Doodles team as Chief Content Officer. 
In other news, read about Sports Illustrated launching its new live event ticketing platform, Box Office.